"Truly I tell you, whatever you did for one of the least of these brothers and sisters of mine, you did for me." – Matthew 25:40
Check out some of our current fundraisers on Crowdrise!
Start your own fundraiser!
Edward Norton's Organization 'Crowdrise' is enticing younger generations to give back.
"Crowdrise is about raising money for charity and having the most fun in the world while doing it." It was named a "Top 25 Best Global Philanthropist" by Barron's. All registered nonprofits, and other organizations with a cause, can set up a Crowdrise account and soon be part of this unique community. It's not just about receiving support from your fellow Crowdrisers, but also about giving back.
Crowdrise tries to turn charity into a two-way street, where charities can not only receive donations from the general public, but also from other charities. By supporting one another, we organizations set an example and prove that we actually do care about great causes.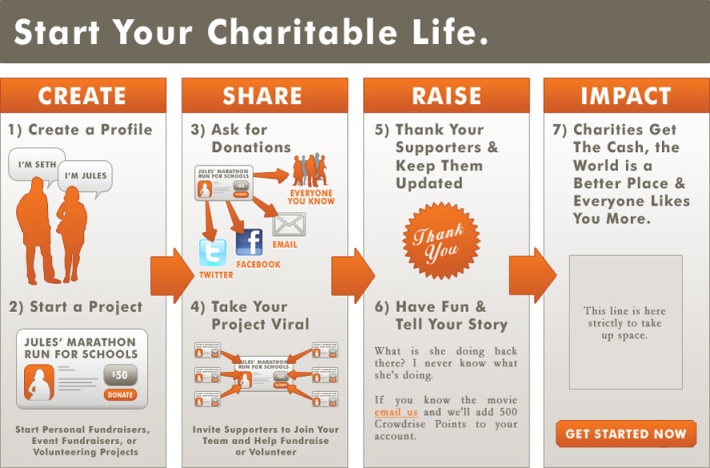 Setup your first fundraiser here: https://www.crowdrise.com/online-fundraising