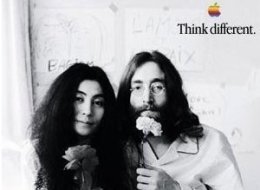 It seems lately, (and by lately I mean what feels like months now) not a day passes without someone taking a swing at the Apple throne. In the last week alone, President Obama, in a commencement speech at Hampton University, spoke of information technology as a fundamental "distraction." Satoru Iwata of Nintendo called Apple the "enemy of the future" and Nokia extended its patent infringement lawsuits to include the iPad and iPod.
Obama: "information becomes a distraction, a diversion, a form of entertainment, rather than a tool of empowerment, rather than the means of emancipation. So all of this is not only putting pressure on you; it's putting new pressure on our country and on our democracy."
As a father of a young son, and someone who spent the first 17 years of their life without (yes without) a television, I can understand the growing sentiment of concern about the growing "ambient noise" of our day to day lives. It seems everyday there is a new app, or internet function that pulls us further and further from each other, or does it? I mean, is Apple really to blame for the information overload said to be plaguing our social fabric? Or are they simply an innovative company, that continues to innovate better methods than their competitors for customers to interact with the world?
In a recent TED talk video, author Simon Sinek recently discussed the enviable success of Apple. He argues (and I agree), Apple's dominance is rooted in their clarity and commitment of message. Instead of explaining that they make great products, but they tell the consumer why they make their products. Hear more of Sinek's explanation here below:
The bottom line is this: too much of anything can always be a detriment. But being too good at something is not. A commitment to innovation, is a commitment to excellence. Be excellent my friends and know why you do what you do.
All the best,
Jay Kubassek