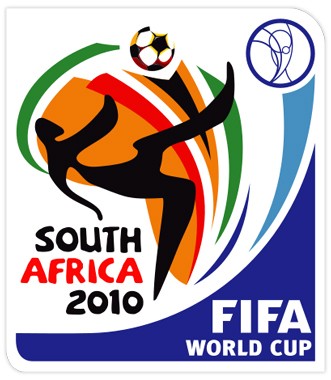 The World Cup. It has begun.
Every four years, the eyes, ears and hearts of billions turn to soccer. It's not simply a tournament. I think it's sort of a like a pageant of humanity. A global display where passion illuminates more of what we have in common, that what we don't.
One cannot really speak about this World Cup without acknowledging the significance of it's location, South Africa. The first cup on African soil. A place where they say the earth has turned red from bloodshed and tears, in an effort to UNITE.
South Africa, as the host nation, has chosen to underscore these games with the classical concept UBUNTU. Ubuntu (who's origins are the Bantu languages of southern Africa) is a humanist philosophy that focuses on people's allegiances and relations with each other. It is called the essence of being human.
Ubuntu is about our interconnectedness; how we can't live in isolation. Yes, Facebook and Twitter have done great things to bring us closer together, but at the end of the day  it's not how we get to each other, but how we treat each other once we get there. The technology of our age now asks that we extend those principles to the Internet. Our communication, our leadership and our commerce. The trust necessary for a collective prosperity. There's a cool Zulu maxim which I will probably never be able to pronounce that goes: "umuntu ngumuntu ngabantu." It means a person is, who they are, through others.
"A person is open and available to others, affirming of others, does not feel threatened that others are able and good, for he or she has a proper self-assurance that comes from knowing that he or she belongs in a greater whole and is diminished when others are humiliated or diminished, when others are tortured or oppressed."
-Rev. Desmond Tutu

Open to others. Available to others. Affirming of others. Words to live by. Could we? For perhaps just one week? A day? An hour perhaps?
As the FIFA World Cup continues to capture the imagination of billions across the globe, we can't help but beg the question: "if something as small a soccer ball can unite the world in celebration and peace, what else can we do?"
Hmmm…..
All my best,
Jay Kubassek