Entrepreneur, investor, father and believer in bigger things. While I live the exact life I want, and with purpose, it took me some time to get here. Thank you for stopping by my site and getting to know a bit more about me.
I created JayKubassek.com as a means to have a two-way conversation; one-part relaying my journey in entrepreneurship and one-part giving back. In short, I love my life's work and it very much involves people.
I believe in going to work on myself, establishing my life's work, building on my character, having impact on society, challenging the status quo and harnessing my own value to fulfill my life's purpose in being of service to others to help them live theirs.
For me, going against the status quo and taking the road less traveled has been the biggest blessing in my life. It taught me a lot about one's personal journey, understanding all aspects of business, collaborating with the right people and taking full ownership over one's self.
Help as many people as possible discover a viable alternative to the status quo. That is, an alternative to living and breathing a system that does not allow you to create, build, grow or take part in anything that's meant for you to live the life you were meant to.
A life of balance; quality of time; quality of work; quality of health, quality of relationships.
This is why my values spill over into my companies. They are synonymous because I believe you can't do business unless you are clear about what you stand for, where you're going and who you're doing it with.
However,
Lets start at

The Beginning
My journey began in 2001, with little more to show than a few dollars in my pocket, a home-schooled 8th grade education and a burning desire for a better life. I lacked any real-world job experience, let alone work references and I had no resume. And let's not forget that up until 24, I had never had a bank account, a credit card or credit history for that matter. I couldn't even qualify for a mobile phone account.
I mean, who would have thought that I'd evolve from that once naive 24 year-old, to becoming an influential digital marketing and entrepreneurship expert, author, speaker and trainer?
I tell you this, not so you can compare or play the dramatic interlude, but to humbly show you that we all start somewhere. You simply have to believe in yourself, you're your first steps with a leap of faith, put action into motion and let the details unfold from there.
After a few stints with corporate America and grossly learning I'm not the status quo, I decided that my current situation in 2004 (broke, unemployed and unable to qualify for student loans), was not my final destination.
I was determined to prove the naysayers wrong and I refused to quit on my dream of personal and financial freedom. Lucky for me, I turned to the Internet and started teaching myself skill sets in Digital Marketing while still working full time at a Topeka, Kansas Midas auto service shop.
Having already failed miserably at several online business and network marketing opportunities, I knew failure was simply not an option. As you can see, I certainly tested the waters quite a bit.
Let's fast forward to 2007, where I finally met financial success and became a self-made millionaire, which ironically seemed to come almost effortlessly (or maybe just the culmination of A LOT of trial and error, sleepless nights and insurmountable hard work).
Stunned, yet grateful, I shifted my focus to reverse engineering my entrepreneurial success with the stated mission of helping others duplicate similar results on their endeavors.
By 2010, I had tens of thousands of students in over 200 countries diligently working towards their own personal dreams and ventures, with the ultimate satisfaction that they not only love what they do, but can find financial independence doing it.
In efforts to keep my mission of helping as many people as possible, and in giving back as much as I can, I keep a regular podcast, called #aWAKEUPcall ( Aptly titled, right).
With the amazing help of my team, we've managed to receive 10-20,000 listeners and have also amassed over 800,000 people subscribed to my weekly newsletter. WTF! I still can't believe it.
To all this, I can say I am truly grateful! I've been humbled quite a bit along the way and I'm grateful for so much more of where we're heading. Thanks for visiting JayKubassek.com.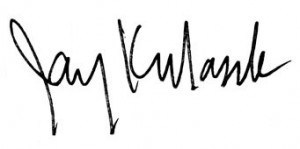 1966
We begin as the sum of those that gave us life. My dad, born on the religious commune where I would be born, married my mother. Their love and hope is where I started.
1977
I was born on a religious commune in rural Canada. We raised geese and farmed the land. There's a lot more story to this, as you can imagine. This is me as a baby being held by one of my brothers.
1982
On the commune there was no television, a radio that my mother secretly listened to, most books were banned, and I only had a few photos. But I had a rich childhood.
2001
At 24 years old, with an 8th grade education and a few dollars in my pocket, I set foot outside the commune and hit the road as a truck driver for Snoop Dogg. Talk about culture shock!
2004
I worked at a Midas tire shop in Kansas, where the owner told me I could run my own shop one day. I agreed that I could, but knew that I didn't want to.
2005
My son, a stubborn and brilliant boy from day one, was born.
2007
I became a self-made millionaire. Sure, I was proud, but unfulfilled. How could I be of service to others? I had a few ideas... Moved to NYC and found myself on the red carpet as a film producer: bright lights, big city. But I had other interests to pursue.
2009
My daughter Miki was born, a peacekeeper if there ever was one. (Seen here with her grandfather Kubassek, otherwise known as my dad.)
2010
Thousands of people in hundreds of countries were working with me to find independence in their work lives. When my mother passed, I wanted to do even more.
2011
Because I struggled with depression and anxiety, and often felt alone, I started WAKEUP to bring more people together. Also, I got my dog, Vic, who slobbers and loves in equal measure.
2016
At one of my own conferences in New York, I met my partner Steph and somehow convinced her to move across an ocean to hang out with me every day.
2017
We got Lilo, another four-legged beast, to join our family.
2018
We moved to Canada, the land of my roots. But instead of living on a religious farm commune, we have a rowhouse in Toronto.